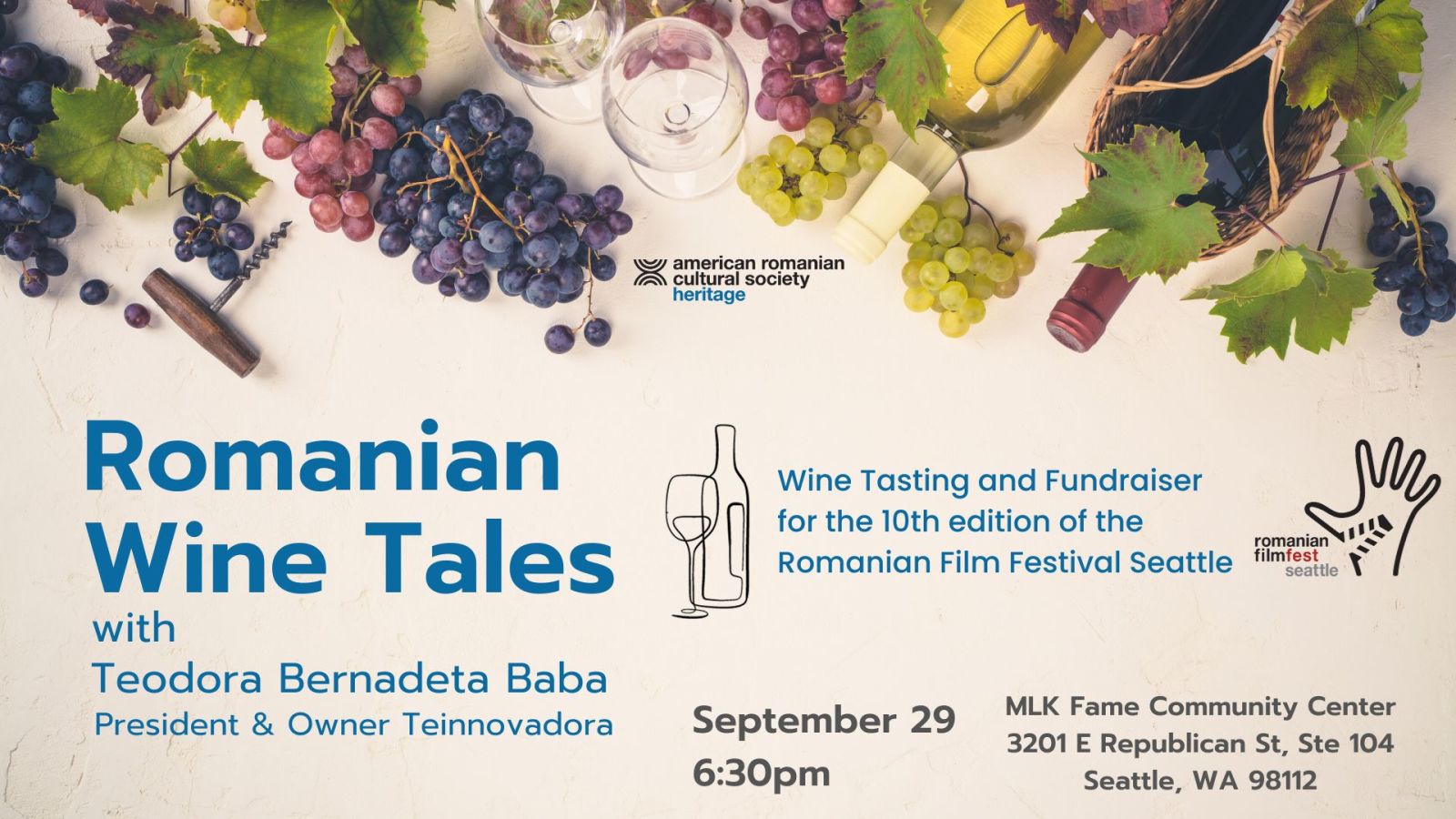 Join us for an Evening of Romanian Wine Tasting and Giving
Teodora Bernadeta Baba, President and Owner of Teinnovadora, will takes us on a journey exploring a curated selection of fine Romanian wines. Indulge your senses at our exquisite wine tasting fundraiser, where every sip supports our ARCS mission to create social change through film, art, and education. You can win rare wines, books, dining experiences (a dinner for two at Pizzeria La Rocca in Seattle, which includes a house wine), handcrafted chocolates from The Nom Nom Stop in Lacey, and more.
The wines presented can also be bought through Grand Cru Wine Shop in Bellevue.
This event promises an enchanting evening of Romanian wine tales and a cultural experience.
Proceeds from this event will benefit the Romanian Film Festival Seattle - 10th Edition!
Register at the link below.
*Must be 21 or over to attend.
Romanian Wine Tales
September 29, 6:30pm
3201 E Republican St, Ste 104
Seattle, WA 98112
*Free parking on premises
Romanian Wine Tales Ticket
Romanian Wine Tales Ticket