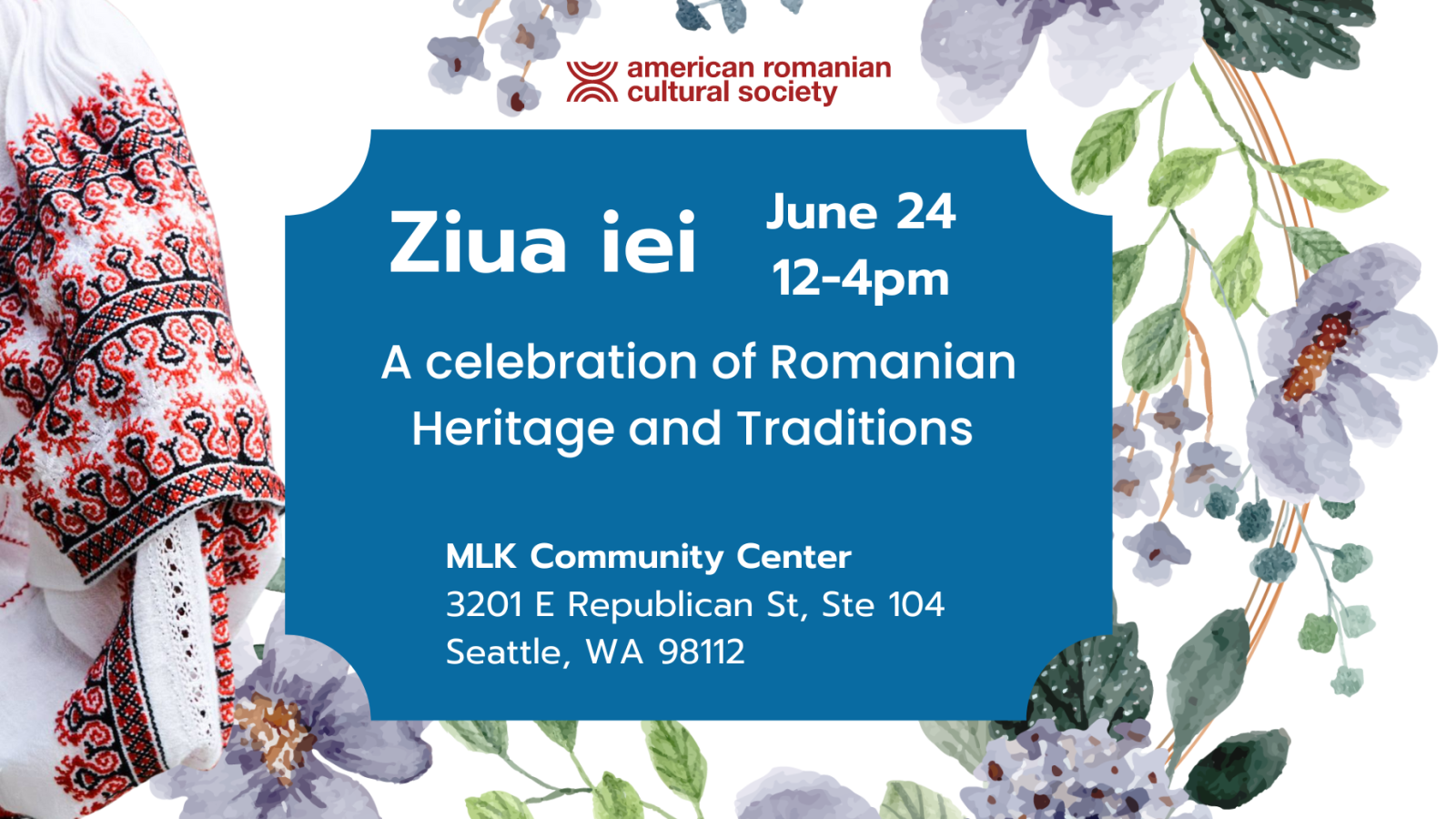 Join us June 24, 12-4pm, for a celebration of Romanian heritage and traditions!
We invite you at our ARCS Center for an exhibition of ie (Romanian traditional blouse) and fun activities for kids to learn about Romanian and Moldovan traditional costumes, as well as the legends surrounding Sânziene, a midsummer celebration, which is also observed on June 24. Wear your ie!
At the initiative of La Blouse Romaine, the Universal Day of the Romanian Blouse is now recognized on June 24 and we're happy to take part in this wide-spread celebration with our community in Seattle!
Did you know? As of December 1, 2022 the traditional Romanian and Moldovan blouse with embroidery on the shoulder is now on UNESCO's list on intangible cultural heritage.
Please RSVP Here.
We look forward to seeing you!
June 24, 12-4pm
MLK Fame Community Center
3201 E Republican St, Ste 104
Seattle, WA 98112