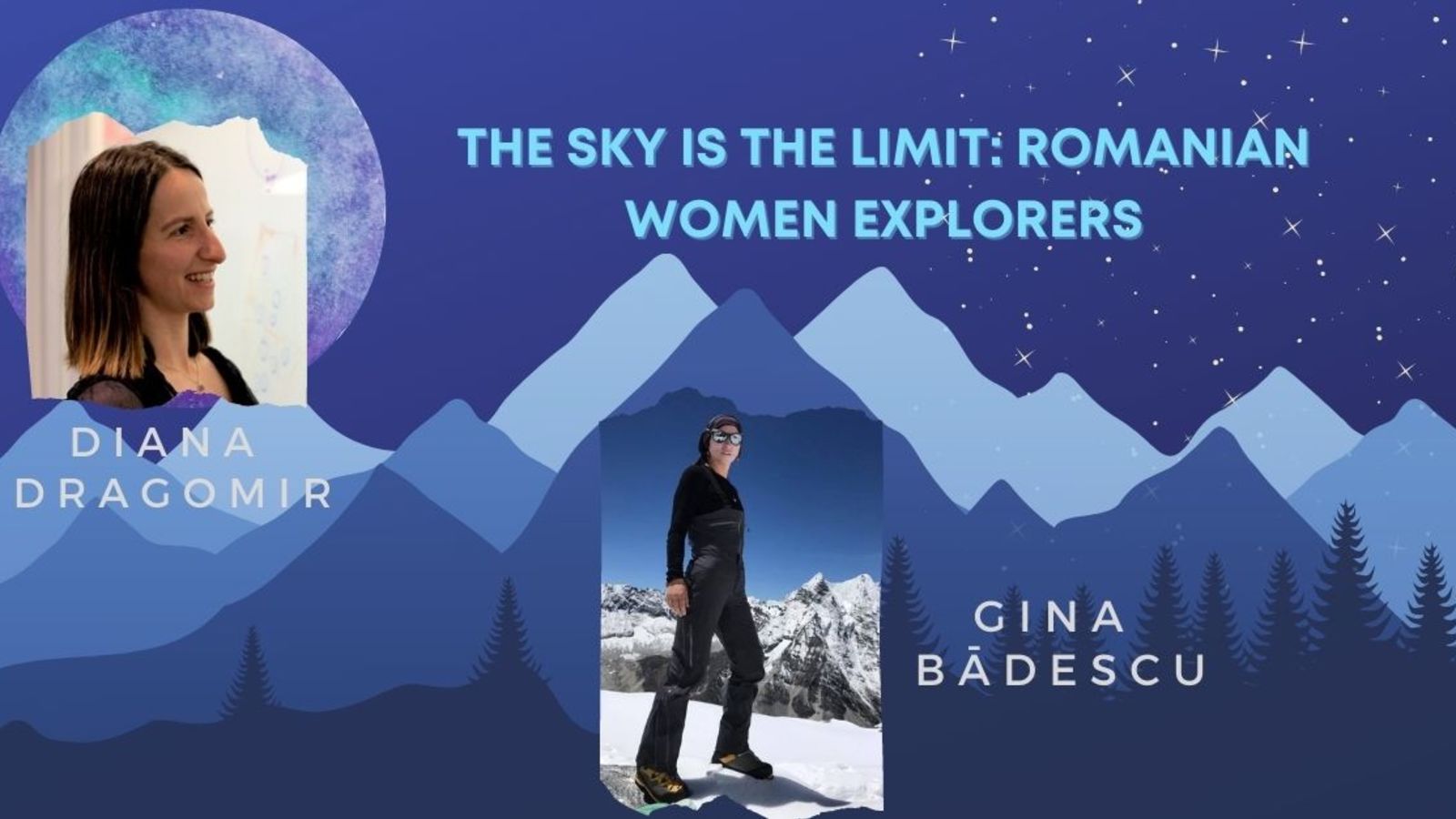 Join us for a conversation about courage, resilience, and the importance of role modelling in education, with Romanian explorers Diana Dragomir (Astronomer and Physics & Astronomy Professor) and Gina Bădescu (Anesthesiologist and Mountain Climber).
Please register in advance at this link or join us on our FB channels.
Event organized in partnership with Romanians of DC.
Credits: Sarah Ballard
Diana Dragomir
Dr. Diana Dragomir is an astronomer and a Physics & Astronomy professor at the University of New Mexico. Diana often wonders what the view and sky look like on planets around other stars, and whether anyone over there might be wondering the same thing. She spends a lot of her time and research getting a little bit closer to answering these questions.
Read more
Gina Bădescu
Dr. Gina C. Bădescu is an anesthesiologist from Everett in Washington State. She received her medical degree from Carol Davila University of Medicine and Pharmacy in Bucharest. She discovered her passion for mountain climbing later on in life, after a bicycle accident that left her severely injured. In 2018 she climbed Lhotse (8,516 m), the 4th highest mountain in the world. She is now training for another expedition in the Himalayas.
Read more