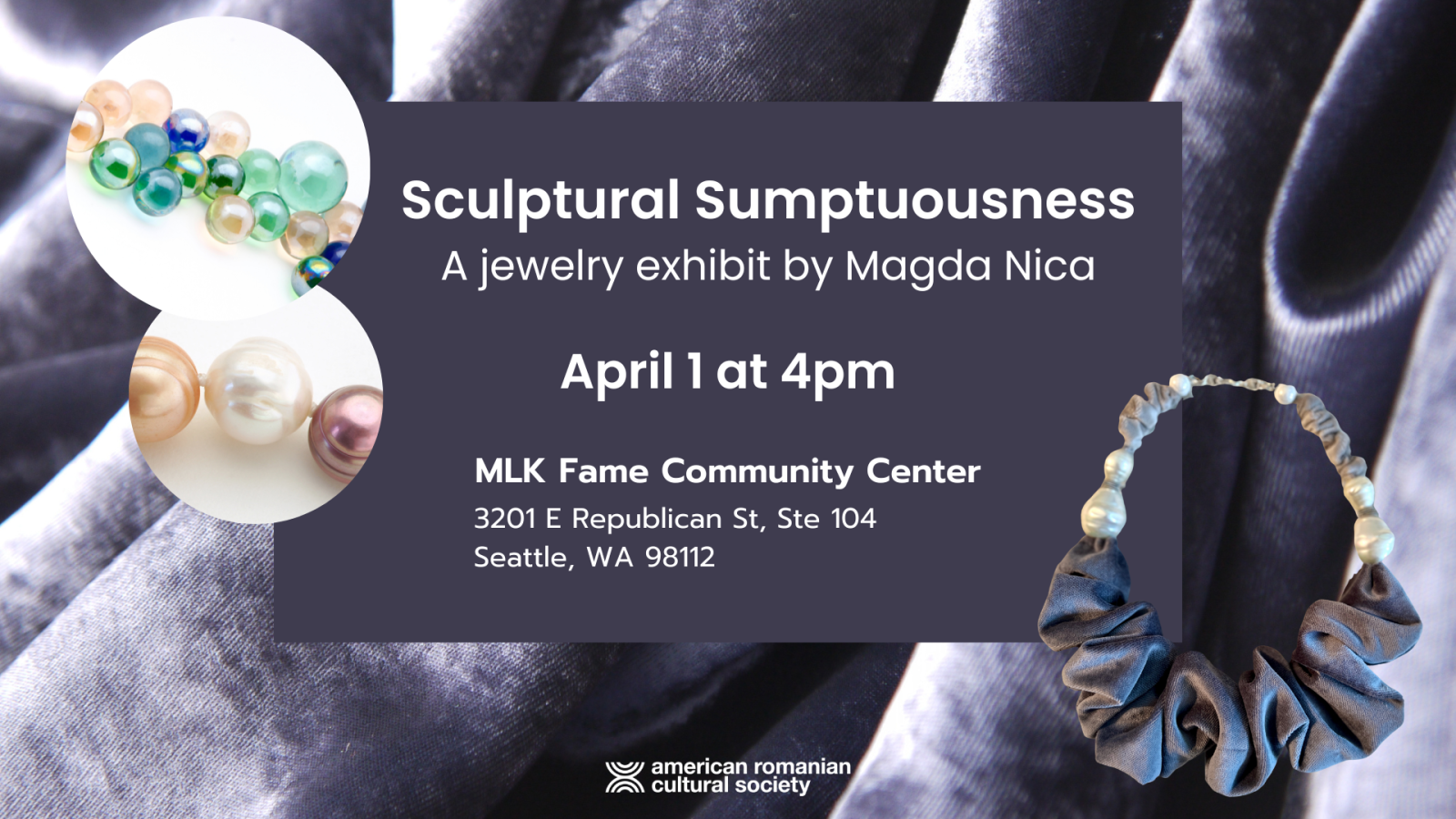 Save the date for a special exhibit! Join us April 1 at 4pm for a jewelry exhibit by local artist Magda Nica.
The Sculptural Sumptuousness jewelry was created using velvet, glass-blown Murano beads and Mallorca pearls. Pieces from this collection can also be viewed at the Seattle Art Museum (date to be determined).
A portion of the proceeds will be donated to ARCS to support our education programs. Thank you, Magda!
Magda was part of the Exquisite Gorge Project II: Fiber Arts last year at the Maryhill Museum of Art! Read more about Magda below.
Please RSVP here.
Magda Nica
Magda Nica is a recognized artist with extensive experience across jewelry design, glass blowing, painting, and poetry. She has been living in Rome for over 20 years and currently commutes between Rome and Europe. Magda has had numerous exhibitions of her jewelry and artwork in Rome, London, Luxor, Tokyo, and other cities around the world.
Read more