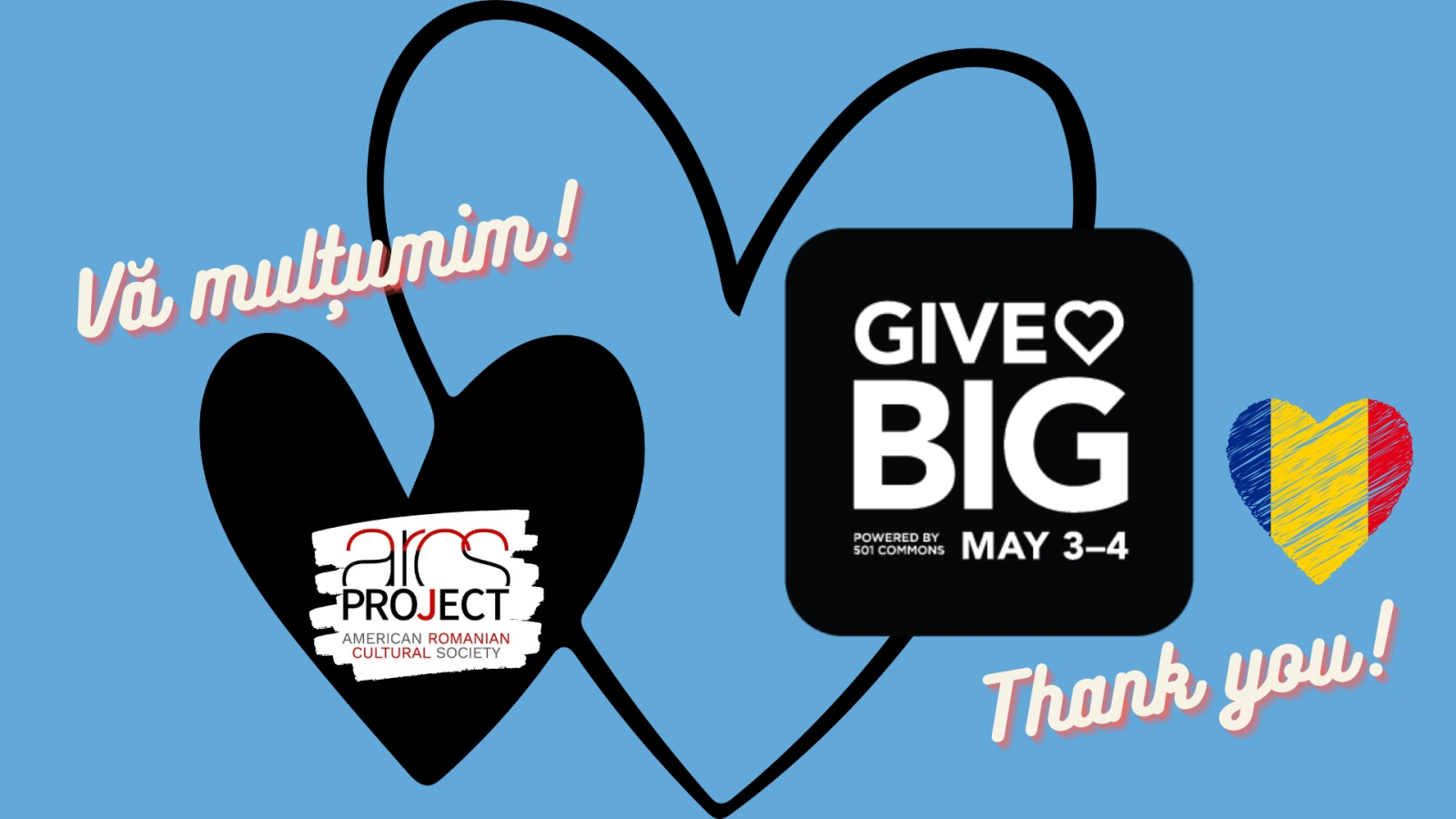 Give BIG 2022 supports WA-based non-profit organizations providing needed services, fighting for a better world, caring for the environment, and expanding our horizons through art, culture and learning. ARCS is proud to participate in this campaign for the fourth time. Encourage your friends, family, and co-workers to join you in supporting ARCS to offer access to Romanian heritage, education and culture locally, and at the national level through our virtual programs.
Donate here to support ARCS: https://www.wagives.org/organization/arcsproject
Thanks to your generosity, we would like to raise $3500 to partially cover the move-in costs in our new location at the MLK Community Center in Seattle, as well as our rebranding process that includes new logo to accommodate other locations in the US, and new web design for our education and film pages.

Stay tuned in May as we launch our amazing new logo and web design!