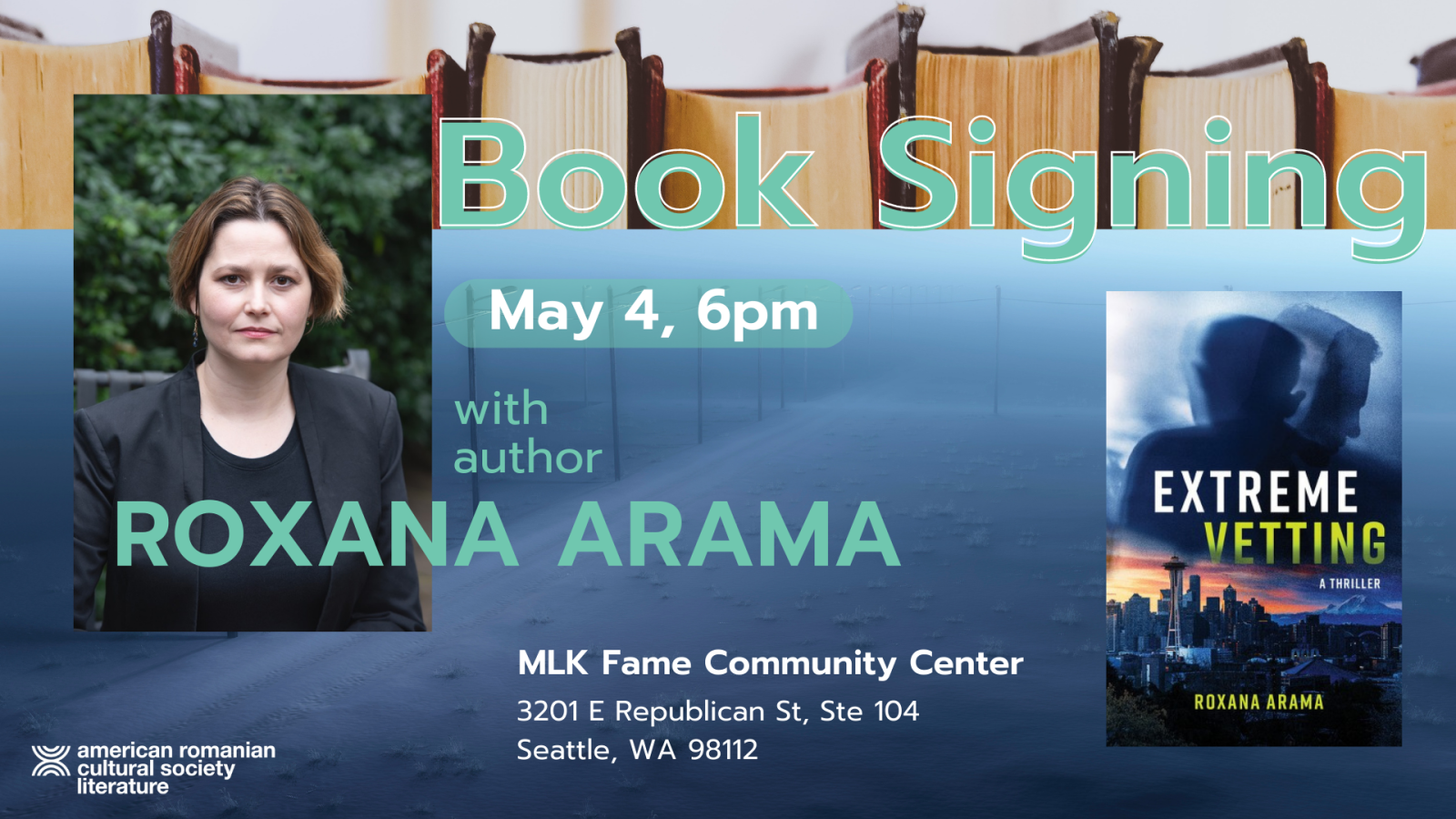 Meet Seattle author Roxana Arama at a book signing for her debut novel, Extreme Vetting.
About the book: An immigration lawyer fights to keep her client from being deported to the country where his family was murdered many years ago.
Then she finds out the killers are coming here—for both of them.
"Extreme Vetting was unlike any thriller I have ever read; Arama kept me on my toes the entire novel, eager to know what the future holds for Emilio and his family. I appreciated how knowledgeable Arama was about the immigration process and her sensitivity to the struggles and major obstacles these peoples face. Truly a timely book, this novel can be an eye-opener to the violence and aggression so many immigrants are fleeing from."
— Theresa Kadair, Seattle Book Review
"Arama's taut narrative brims with tension and indelible characters. ( . . . ) A remarkable cast sparks this incisive, riveting tale of intolerance."
— Kirkus Reviews
Please RSVP here.

The book will be available for purchase at the event, but you can also order a copy here.
May 4 @6pm
MLK Fame Community Center
3201 E Republican St, Ste 104
Seattle, WA 98112
Roxana Arama
Roxana Arama is a Romanian American author with a master of fine arts in creative writing from Goddard College. She studied computer science in Bucharest, Romania, and moved to the United States to work in software development. Her short stories and essays have been published in many literary magazines. Extreme Vetting: A Thriller is her first novel. She lives in Seattle, Washington, with her family. More at roxanaarama.com.
Read more