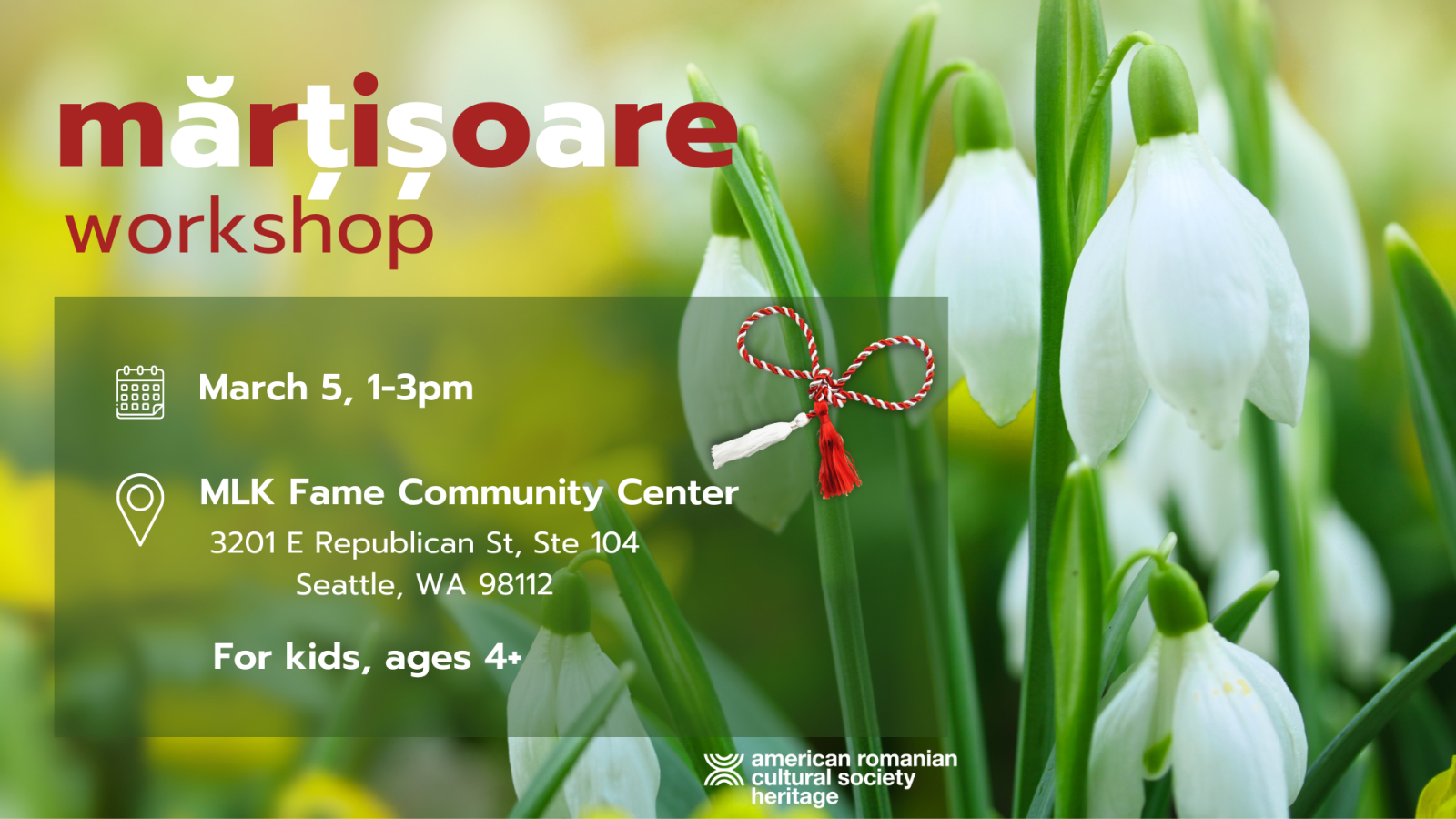 Join us for a spring celebration of "Mărțișor" and March 8!
The name "Mărțișor" is a diminutive of March (Martie in Romanian).
It is believed that the person who wears the red and white string would enjoy a prosperous and healthy year. Read more HERE
The wearing of "mărțișoare" also coincides with March 8, International Women's Day or the traditional Mother's Day in Romania.
We invite children of Romanian heritage for a free creative workshop where they can learn how to make their own "mărțișoare" and honor their moms in their own special way.
Please fill out the registration form for each child. Register HERE
We are waiting for you at:
MLK Fame Community Center
3201 E Republican St, Ste 104
Seattle, WA 9812