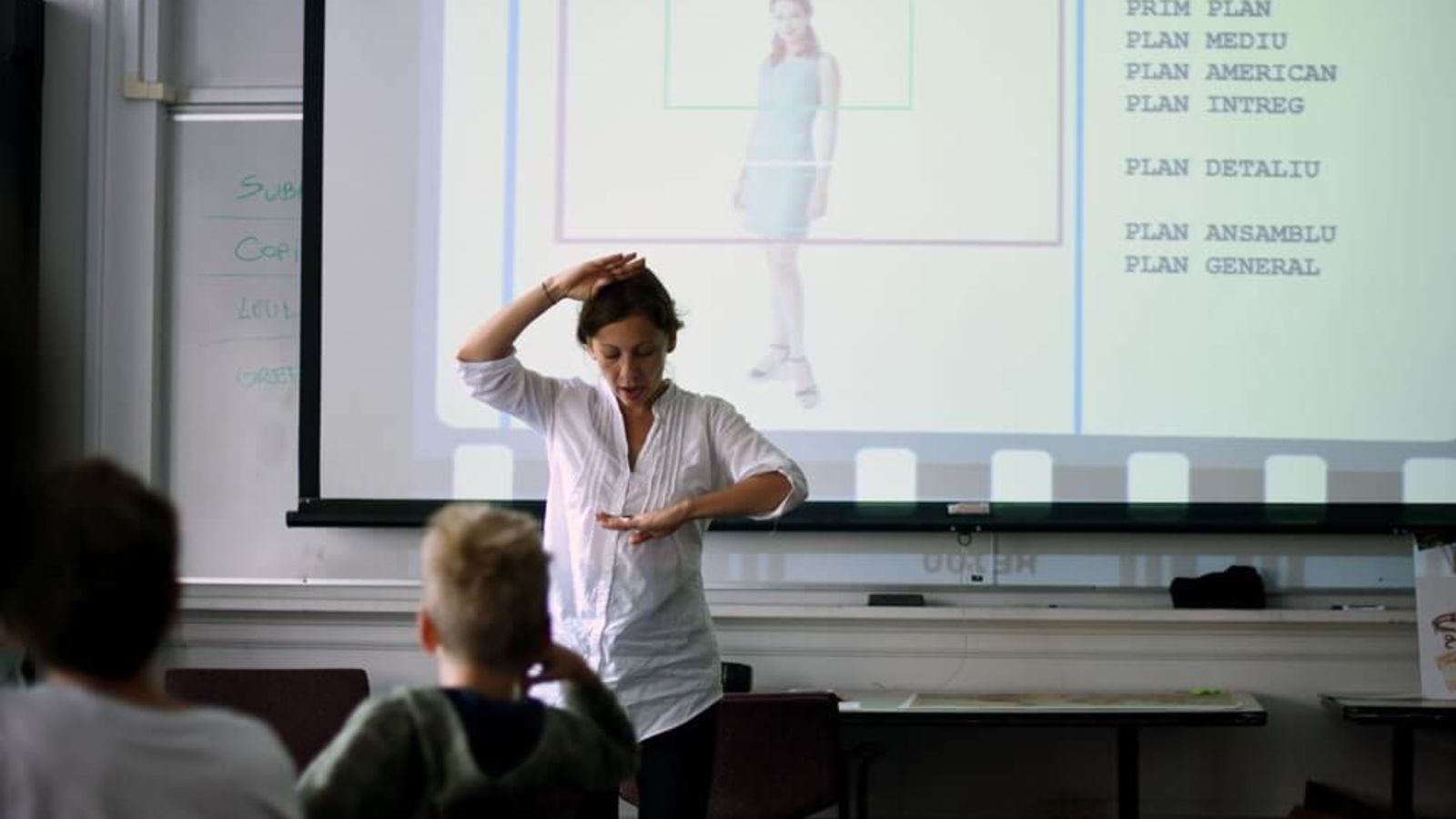 American Romanians, find your Hollywood vision of Romania! Become a movie star, a screenwriter, a director, cinematographer, editor, producer and present your film to the world!
Be the star of your own story of discovery! You will act in film scenes, design your set and costumes, shoot your story like a pro and learn basic acting, script-writing, directing and filmmaking skills. You will learn about Romanian super-heroes who changed world history with their courage, vision and talent, such as Queen Marie of Romania, Ana Aslan, Geta Brătescu, Henri Coandă, Petrache Poenaru, Constantin Brâncuși and many others.
We are inviting you to join us on an amazing field trip to Maryhill Museum, the only museum dedicated to Queen Marie's visit to the Pacific Northwest in 1927. The field trip will take place on Saturday, July 20. A guided visit and fun activities will help you discover the Queen Marie collection! The field trip is optional and the cost is not included in ARCS Summer Camp fee.
If the film industry makes you dream, this is an ONCE-IN-A-LIFETIME opportunity to work closely with Romanian specialists in the field, award-winning actress Ioana Flora and director Iulia Rugină. As an exciting addition to our program, this year you will have access to Seattle International Film Festival (SIFF) editing lab and staff, who will join ARCS team to help you finalize your films. And most of all, you'll HAVE GREAT FUN and make new friends! EMBRACE your identity, LET the world know about YOUR story as a Romanian American, BE a source of inspiration for all the children with bilingual and bicultural heritage!
Your entire family will come together at the end of the camp to watch your films on the big screen and celebrate your talent! Your films will be present at the 6th edition of the Romanian Film Festival in Seattle!
Who It's For
We welcome Romanian speaking children and youth between the ages of 8-12, willing to attend different activities for 4 hours a day, for a total of 10 days with a weekend break. (Course limit: 20 students
Memories from ARCS Summer Camp 1st Edition
We need volunteers to help us coordinate our the following SUMMER CAMP activities:
Logistics:

Help with the sign-in & sign-out sheets and contracts
Help out during class time
Help out setting up and cleaning up the facility
Bring drinks and snacks
Help organize the final screening and celebration

Photography:

Take pictures
Edit Pictures
You can email Otilia Baraboi at otilia.baraboi@arcsproject.org if you have specific questions or register online if you would like to volunteer (deadline June 15).